ONE-DAY ITINERARY
Source: https://www.planetware.com/ohio/visiting-columbus-ohio-itineraries-us-oh-258.htm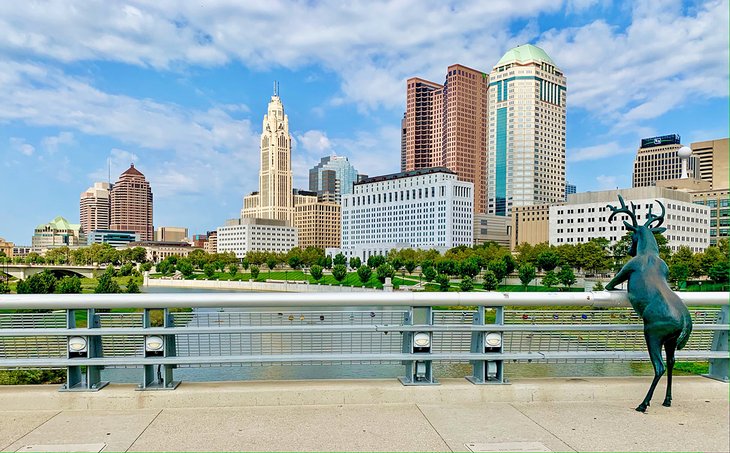 Things to Do in One Day in Columbus: If your trip is a quick one in the capital city, it is best to start in the downtown area then expand into the nearby neighborhoods of the Short North to the north and German Village to the south, if time permits.
Start with a visit in the heart of the city at the Ohio Statehouse. There are regular free tours offered daily, or you can explore the Capital Square complex on your own. The outside grounds are filled with statues, monuments, and hidden finds like a small bee aviary on one side of the statehouse.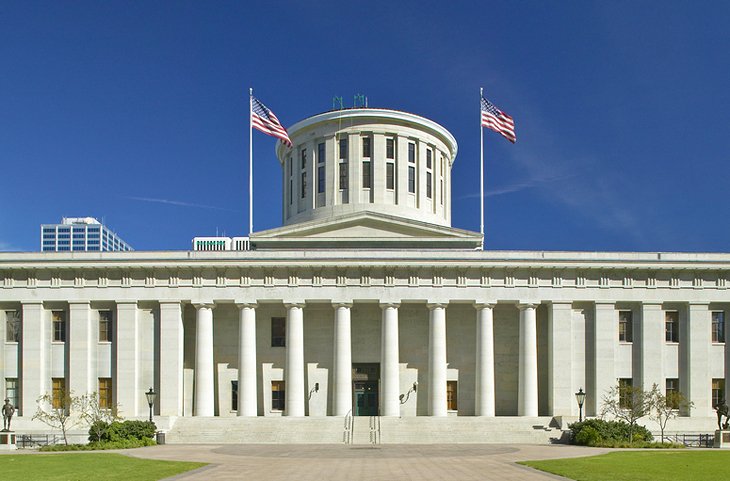 The statehouse museum gift shop has unique Ohio-made treasures to take home with you. Walk a few blocks to the Scioto Mile along the riverfront and grab lunch from a local food truck vendor as you enjoy the Scioto River from one of the many benches located along the green space.
If you want to stay in the heart of downtown, you can spend the rest of the day at one of the top attractions in the city, the National Veterans Memorial and Museum, and catch an afternoon baseball game at Huntington Park.
This district is a pedestrian-friendly area, so you can spend an afternoon here and stop for a coffee or bite to eat at one of the local eateries before taking a stroll in Goodale Park. Make your way to the historic North Market, where you can buy fresh produce, baked goods, cheeses, and ethnic food from local vendors.
Another great half-day option is in German Village, where you can walk the brick side streets to boutique shops and cafés. You can get a take-out lunch at one of the notable German Village restaurants, like The Thurman Cafe or Katzinger's Deli, and head to Schiller Park to enjoy a picnic. Walk off lunch by going to the famed Book Loft, one of the largest independent bookstores in the United States, with 32 rooms to explore.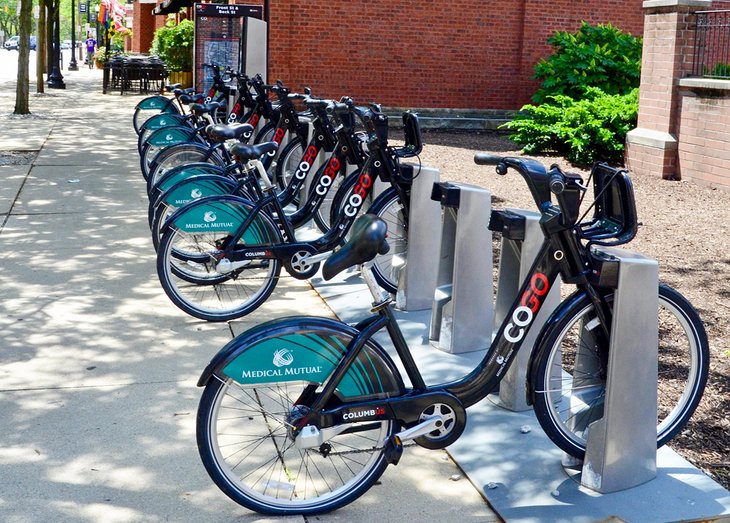 Getting Around: Depending on your style, you can explore downtown Columbus with Columbus City Adventures guided tours or tackle the landscape on your own by foot.
A fun way to explore downtown is with a bike rental from a CoGo Bike Share rental station. There are more than 40 CoGo rental stations throughout downtown Columbus, so you can pick one up in one spot and drop it off at another station when you are ready to return it.
Columbus is a bike-friendly city, with dedicated bike lanes throughout downtown and into adjacent neighborhoods. You can ride down to the Scioto Mile along the riverfront and North Bank Park, which are connection points to trails that extend into Columbus suburbs.
Where to Eat: Columbus is home to Schmidt's Sausage Haus, which has served authentic German cuisine and their famous cream puffs in German Village since 1967.
This beloved eatery was started by a family that was among the first German settlers to the city. If you have an adventurous palate, you can try one of the many small ethnic restaurants near downtown to sample Somali, Indian, Nigerian, and Vietnamese dishes.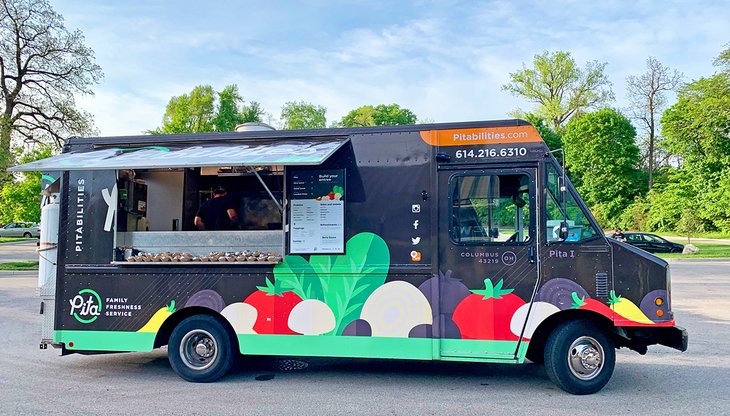 The Columbus food truck scene is big, and you can download an app to find where local trucks are located each day to cater to your current food mood or location. More than 200 food trucks drive their way around the city at any given time, serving up gourmet grilled cheese, alphabet soup, pita sandwiches, breakfast, vegan food, Korean kimbap, and every foodie combo imaginable.
One of the newest dining concepts in Columbus is at the Budd Dairy Food Hall. This renovated dairy production house has a roster of local chefs that create food offerings that change periodically. It is designed like an upscale food court, with selections that range from Filipino street food and Southern fare to pizza and tacos.
If you want to relax with a full dinner menu and some of the best views of the downtown skyline and riverfront with floor-to-ceiling windows you can dine at The Boathouse Restaurant or Milestone 229 at Bicentennial Park.
Where to Stay in Columbus: Lodging options in Columbus range from boutique hotels with executive suites to budget hotels with simple offerings for a good value.
Luxury Hotels:
One of the most exclusive hotels in downtown Columbus is the luxury Hotel LeVeque, Autograph Collection, which is inside one of the most recognizable and historic buildings in the Columbus Skyline. The restored LeVeque Tower has a boutique hotel with all of the extras, from marble bathrooms and spacious suites to rooms with panoramic views of the riverfront. You can walk to top attractions like the Ohio Theatre and the Palace Theatre.
If you want to stay close to the Arena District, Nationwide Arena, or the Convention Center, the Hilton Columbus Downtown is centrally located, with luxury bedding, on-site specialty dining, and featured artwork by local artists throughout the hotel.
Mid-Range Hotels:
Most of the hotel options in Columbus fall in this category, including Homewood Suites by Hilton, Columbus, located near the Polaris shopping area north of downtown. If your visit requires a bit of retail therapy, you will enjoy staying in this area, as it keeps you close to Polaris Mall, Tanger Outlets, and the Easton Town Center shopping complex.
If you want to stay centrally located near downtown and close to the Ohio State University and other attractions, the Hampton Inn and Suites Columbus Downtown is a nice option. You are within walking distance of everything in the downtown area, and with free breakfast, it is a good option for families.
Budget Hotels:
If you are saving your money to spend on attractions and great food during your stay in Columbus, you can find budget hotels on the edge of the downtown area, like the WoodSpring Suites Columbus North I-270 on the north end. The hotel is affordable and about half the price of other hotel options, but you are still close to the I-270 freeway, with quick access to downtown or to any of the Columbus suburbs.